5 Tips to Supercharge Your Gratitude List and Infuse Your Life With Joy  By Tree Franklyn  Writer and creator of the popular Tree Doodles, founder of FindYourInnerHappy.com, inspiring women to find their divine happiness. From the Huffington Post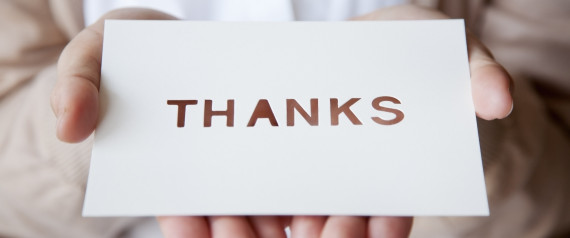 Those of us who have been consciously active in personal development and self-help know that keeping a gratitude list or journal is key to a happy life. We are taught in every book and workshop that we must keep a daily gratitude practice, whether it's writing a list every morning when we wake up, keeping a journal of things we're grateful for or simply counting our blessings in our mind as we drift off to sleep. We are taught that the more we're grateful for, the more we're given.
Like eating right and exercise, keeping a gratitude list has become yet another obligatory staple in our ever-increasing list of things to do to be happy. We know we should do it, so we begrudgingly carve out time in our busy days and rush through it, often listing items as we would a grocery list, with no feeling of gratitude or appreciation whatsoever.